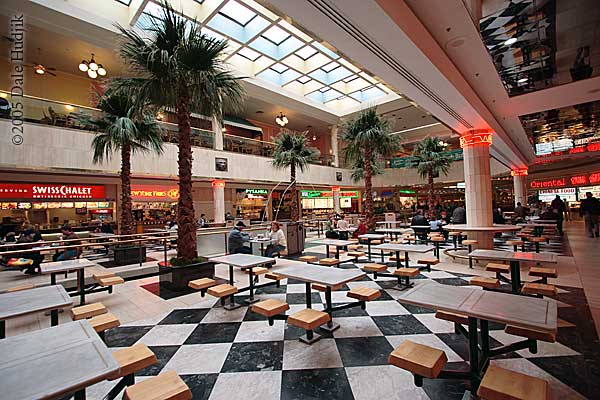 Yesterday I went with my family to a local mall. It was once a "suburban mall" (read between the lines - a White mall) until former city residents (read between the line - Black folks) started moving out into the ring cities and the former residents (read between the lines - White folks) moved further out.
The mall has now predominately Black and Hispanic patrons. Aside from the typical loony people that you are inclined to see in the mall - everything was in order. The mall has not lost any of its luster during the transformation.
I could not help but to notice what is going on in the food court, however. Out of 9 food outlets there was not a single Black employee working. (Chick-Fil-A was closed because it was Sunday. They would be the most likely venue to have a "diverse" staff). All of the food outlets had Asians working behind the counter. I asked the one guy working behind the Dairy Queen where he was from. He told me "India". So more accurately one of the venues had a family of Indians working and the rest had some iteration of "Oriental Asians" working behind the counter.
I AM NOT MAD AT THEM. They are not stealing anything. They are providing a service and the consuming audience sees value and is exchanging their money for services rendered.
Out of the 9 outlets that were serving at least 5 of them had "Asian" food in some form (ie: chicken w/ broccoli, egg rolls or fried rice). Indeed this shows the influx of Asian foods into our culture.
I have to give credit to all of the owners of these outlets. They are positioning themselves for a great economic future in this country. I see various "Chinese Buffets" opening all over the place around town. They are supplying the demands for American consumers for tasty food at a reasonable price. All the while they are providing for the employment of their own people in the process. Again - I ain't mad at them. They are doing what they are supposed to be doing.
As various civil rights leaders target larger corporations for racially discriminatory hiring practices as a means of "creating opportunity" for minority workers - it is clear to me that these smaller, family owned outlets are 'creating jobs for their own' AND the OPPORTUNITY that comes along with it. I is clear at least to me that there needs to be a massive reconsideration of strategy to place it in line with reality.