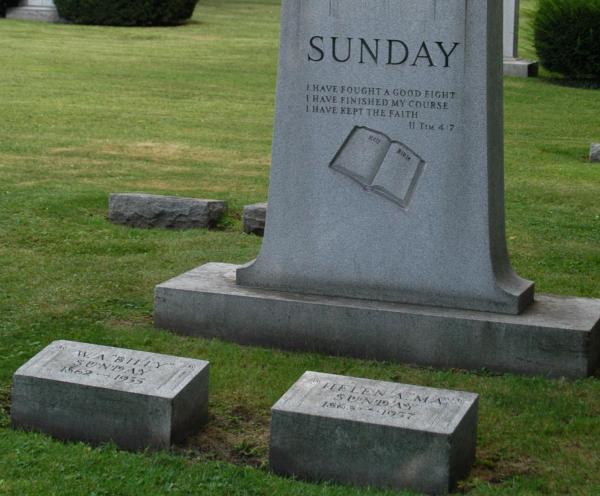 Remember The Sabbath Day And Keep It Holy.
Every Black child that was "forced" to go to church each Sunday by mom and dad because the parents wanted to instill some values that would endure life's challenges have learned this entry from the Ten Commandments of the Judeo-Christian system of religious indoctrination.
Increasingly I have seen various attempts at remaking Sunday into the second day of the weekend and thus a day where "anything goes". Where as in the past momma's threat of "God's gonna strike you down if you disrespect him" - which sometimes was followed by a slap upside the head to give you a taste what God might do to you - today the "Fear of God" per the Judeo-Christian framework that we have been indoctrinated in is being steadily eroded.
Indeed some would say that Christianity and the associated traditions are constructs that the slave master and the missionary hath taught us. It is important that we recast our culture to one that works for us. Certainly dance and musical talent are innate attributes to our culture and spirituality. In fact it could be argued that these "Sunday Night Party" promotions are an expression of this spirituality. Add to it that the Christian God said "be fruitful and multiply" and thus there is indeed justification to making Sunday into an extended Saturday.
Of course we have the "hypocrisy police" to deal with. They will ask the question "If you are "sin'in" on Monday thru Saturday already why fake and straighten up for God on Sunday - he is already seeing what you are doing the rest of the week. Interestingly enough I was listening to the radio show "Marketplace Money" in which they were interviewing a credit councilor. He stated that at a time where credit management is of the utmost importance there are people with the mindset of "I am already in debt at a high level, purchasing this extra gizmo on my credit card is NOT going to make matters to any great extent". He said that he realizes that he must work with their baseline relationship and assumptions regarding money and credit before he can do anything to help them change their course.
In a Black community that operates on the ethos of "Non-Judgmentalism" on an increasing basis - there is indeed a spirit of disregard for temperance and moderation. These are quasi-conservative values and you know what you can do with your conservatism within the Black community. Besides that I had a glass of red wine with my Sunday dinner and it was not in celebration of my 4th Sunday communion service. Thus my "stone" which I was going to throw first has been confiscated.
You see that this "morality" debate on the subject of what to do on Sunday is not the proper approach to take. My alternate strategy about using FUNCTIONALITY as a basis is more effective.
Thus it is off to Flambeaux Seafood and Steaks Restaurant near Stonecrest Mall in Metro Atlanta. After all - Rob Base will be in the house with DJ Red Alert who is a permanent fixture there on Sunday nights. (I am streaming the audio from 102.5 as I type this. They play good oldies music - Grown Folks Radio as they are called. They are pushing this Sunday night party seemingly ever 10 minutes.)
In recognizing Sunday as a special day the following benefit might be recognized by more Black folks:
1) A reduced opportunity to get a DUI violation after having "gotten your drink on" at the party.
2) My might spend time getting to know the girl or guy that you met at the party LAST NIGHT by doing something a bit more sedate where you are forced to TALK rather than DANCE AND DRINK with her or him. In doing so you might come to appreciate certain important values that will make the relationship a bit more enduring OR you might realize that you need to lose that number quick.
3) You can spend your time at home rather than spending your money and allowing someone else to profit. Those bills are piling up you know. With this "Bush economy" that you keep talking about - we can't be too careful with our money.
4) You could spend the afternoon and evening actually doing some of the community engagement projects that you say that people are not inclined to do as they get more individualistic and
turn away the values that kept the Black community together
. (You do remember saying this don't you?)