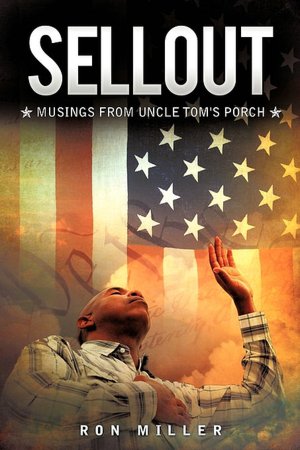 C-SPAN Book TV - Ron Miller video
I have applause and criticism for Ron Miller - Black Republican.
On the one hand his conversation shows the grinding damage that the "crabs in a barrel" syndrome causes to fellow Blacks. His experiences in a Louisiana school system as a student (military brat) was akin to an African student coming to America and seen standing up as the teacher walked into the room, only to be laughed at for the "respect" that he showed to the teacher.
My criticism with Ron Miller has to do with the fact that he is ultimately a Republican. He argues that the Republican Party has an obligation to reach out to the Black community and show itself as an option. I strongly disagree.
It is the BLACK COMMUNITY, seeking to find a way to reconcile its desire for more healthy outcomes for our people that needs to look at its INVESTMENT STRATEGY and seek a greater "Return On Investment". I personally believe that the "American Political Domain", our emotional attachment therein, is the most destructive force to the "Black Community Consciousness" about itself than any other force that is present today. Nothing about what Miller represents makes me believe that he, like a "Democrat Who Is Black", is less interested in his party being made strong as it also has Black members than he is in having a strong Black community who's governance defines the outcomes for its people.
There is no doubt that we need government and we need to vote. My argument is that we do not need to be emotionally attached to the team sport that I call "The Malcolm X Political Football Game".
It should also be noted that the claim "Black people are a conservative people" does not stand up to a road test. My larger point is that the Black community in our present condition does not have the means to OPERATIONALIZE our beliefs based upon the lack of infrastructure via institutions to achieve them. Thus people mistake "Negroes talking" - espousing certain views that might seem "conservative" with the actual implementation of these theories - and being called "Troglodytes" as a result. Their beliefs extending beyond their desire for popularity.
I make the case that the Liberian president Ellen Johnson Sirleaf and her push back on the attempts by an interviewer to indict her and her nation on its "gay rights" record. President Sirleaf - otherwise a "liberal darling" did not attempt to spin the situation. She noted that her nation has a STRONG CULTURAL TRADITION in support of traditional male / female relationships and that open acceptance of homosexuality was an affront to this. Tell me ONE Black Progressive operative in America who would are to be so clear and unapologetic.
(Note: I actually disagree that homosexuality or abortion should be a matter for the "law" to assign criminal punishment to. In both cases these are CULTURAL issues and it is 'conservative' to demand that the government remain neutral and non-activist while the CULTURE of the society remain strong and clear on certain key issues. )
The Black American culture - in its present state, does not maintain the level of institutional integrity that it needs to escape the gravitational pull of populism as it focuses on long term, permanent interests of our community. In as much as the activists now posing as "Black Leaders" have no interest in managing all of the key variables that impact our community - their marginal focus ensures that populism and cherry picking that our presence inside of a larger society will never create the infrastructure that can be pruned and grafted onto another Black diasporatic population of people around the world that need our structural support.
I believe that the Black community needs to define a better sense of itself, beyond the American political experience and then utilize the system to achieve these goals. Today the political system is used as a protection racket for the incompetency that keeps us trapped.
While there is no doubt that the references to the Republican party and conservatism is a "conversation ender" for most Black progressives. I don't believe that Ron Miller sufficiently builds up the independent interests of the Black community FIRST, before circling back around to the METHODOLOGIES that we popularly choose but which fails us.
With that being said - I have not yet read his book so this is speculation based on what I know of his arguments.